DnM : Hey Matt, how's living?
Ernst Jr. : Livings good, been getting beautiful Colorado weather and I just turned 21 the other day, yo bois legal!
DnM : Haha, congratulations man. So how messy was the night? Happy belated btw.
Ernst Jr. : Haha not all too messy,  all together it was a grand ole time.
DnM : Glad to hear.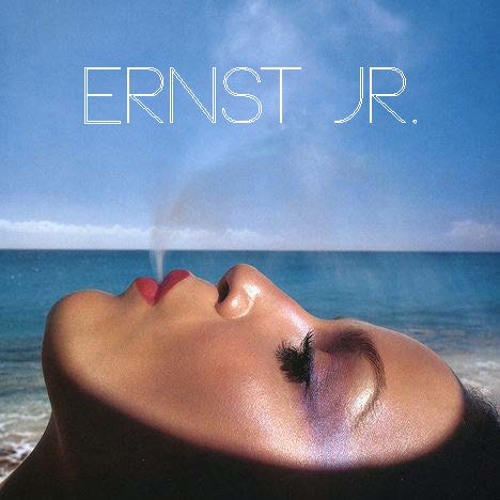 DnM : Alright then, aside from turning 21, what's keeping you busy these days?
Ernst Jr.  I've been getting down with a good number of little music side projects lately. Right now I'm with some friends working on a set for FoCoMX (a little music festival up in Fort Collins) that's coming up. Its not what you'd think though, it's just a cover band for fun, and other than that im working on picking up my ERNST game, sitting on some releases.
DnM : That's pretty cool. Multi-talented. Can you leak us a song or an eta?
Ernst Jr.   Oooo, I'm thinking about releasing a preview of a track in a little and I'd certainly be willing to send it send it your way. Other than that I should have one coming out May 1st, that is if its up to par by then. s
DnM : Awesome. . Just in case we got any first timers, give us a quick over view of who Matt "Ernest Jr" is.
Ernst Jr. : I'm really trying to get my EP underway but I got a lot to work on till then. Ernst Jr. got kick started a couple years ago. My brother and I had been toying around compiling mix tapes of artists we liked, along the lines of Sunrise Blend Vol. 1. Guys like Ohbliv, Haz Solo. I was just swimming in new music at the time. completely absorbed in it. It made me think of the old music I had been listening to earlier, like DJ Premier, Nas and Doom. So I picked up Fl studios demo and started making beats
DnM :And east coast rap became funk?
Ernst Jr. : There were always a ton of other influences throughout the growing process though that drove me to hybridize my sound in a way,but when it came down to it I was always thinking of it in terms of the working a sample
DnM : and that would explain AALIYAH
Ernst Jr. : EXACTLY. Haha that's one of those Fl demo tracks I had to make in one or two days before my computer would shut down and I'd loose it forever. A marathon of Fl
DnM : Haha
Ernst Jr. : But yea in complete contrast to those other guys I was at the same time listening to artists like Honom and such.
DnM : Yeah. Some Funk Disco music
Ernst Jr. : Yea dood.
DnM  : So you make funk music.
I am and have been a huge fan of the genre a long time. And I guess my favorite reason why is the exposure to the originals. You know? Like going back and listening to the sampled original. Emotions – Best of my love is an all time jam…Who for you is like, "Yah, that's fucking funk music"
Ernst Jr. : Ah I like this one. Honestly I've always had a soft spot for the Isley Brothers, Patrice Rushen (shes got the whole package) and shalamar (definitely more on the disco side). Kind of all over the board, but always a good source of funk disco.
DnM : The original twist and shouters
Ernst Jr. : thats it
DnM : Nu-Funk has never reached huge popular success, except maybe RAM. I remember early days with Roche, or like when Duck Sauce leaked aNYway it had such a small fanbase. Funk really hasn't gotten the break [PUN] it deserves, what do you think its going to take to make that happen?
Ernst Jr. : I feel that there was a strong pull towards sample based funk in recent years and now you are seeing this, or nu-funk moving farther from a reliance on sample. I think that is going to be a trend that solidifies this subset in the mind of listeners.
DnM : Much like how Daft Punk's Ram blended inorganic and organic music?
Ernst Jr. : Yea that's a great example. They've alwaysgot a good thing going
DnM : Definitely trend setters.
DnM : What makes good funk/disco? I mean some artist choose to put emphasis on the bass line, others a lyrical loop, or go grass root and heavy on the filter.
Ernst Jr. : They're has definitely got to be a big emphasis on the baseline, and good vocal cuts can be tasty. But I have to say just over all chopping is a big one for me. Guys like CROWNS and D REX are always killin it when it comes to that, and I can be a side chain sucker for SURE
DnM : Hey Matt, that's all I have for today thanks for the interview
Ernst Jr. : My pleasure, thank you for the interview!